Jeff and Todd are joined by ministry partner Kari Duffy of Harvest House Publishers once again to answer questions that listeners have sent to the Prophecy Pros.
01:21 — How is the restrainer interpreted to be the Holy Spirit?
05:02 — Does Matthew 27:52-53 reference the rapture?
08:37 — Can you explain why the OT saints are not resurrected in the rapture?
12:48 — Will the warrior locusts be physically real?
15:30 — Who gets a new name in Revelation 2:17?
18:01 — What are the 144,000 doing right now?
20:36 — Is the prayer of the martyrs in Revelation 6:1 an imprecatory prayer?
23:44 — Why does Satan help fulfill prophecy and not do things differently than what is written?
25:57 — Why did Jesus pick the Jews to come into the world through?
Is Jesus of Mary's egg, or was it an immaculate conception totally of the Holy Spirit?
**GET A COPY OF TODD'S NEW BOOK**
The Chronological Guide to Bible Prophecy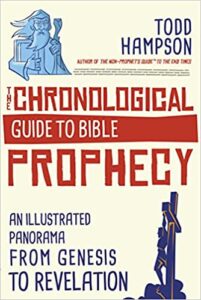 **LATEST PROPHECY PROS RELEASE**
The Prophecy Pros' Illustrated Guide to Tough Questions About the End Times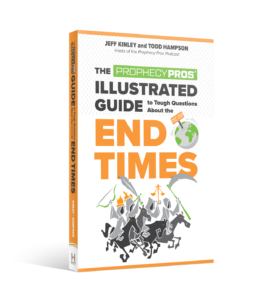 ***
Listen to the Prophecy Pros Podcast and other faith-based podcasts on the Edifi Podcast Network
Produced by Unmutable™