"I found this podcast through some real digging, and I am SO GLAD I DID. You guys are a game changer for me and I feel more validated and motivated than ever in my faith and ministry pursuits."- TARAN
The Prophesy Pros are back for an all-new season! We're kicking things off with some answers to the widely debated topic: The Rapture. Tune in to part 1 of this two-part series. Produced by Unmutable™Transcript Todd: Hey, welcome to the Prophecy Pros podcast....
Get to know the prophecy pros and why it's important to talk about. The podcast hopes to provide Information, Inspiration, Motivation, Transformation, Courage and Confidence to live in these perilous times. A wake-up call to a sleeping church, a shot of espresso for...
Is studying Bible prophecy really worth it? What's in it for me? What are the practical benefits of studying prophecy? Jeff and Todd discuss myths and reasons Christians should explore Scripture's prophecies. Learn more about Jeff, Todd, and their books here. Produced...
Why are there so many end time's scenario movies and TV shows? People have an inherent fascination with the future, and in particular, apocalyptic themes. And the box office receipts are confirmation of this. In this episode Jeff and Todd explain why this may be the...
For the first time ever, Jeff and Todd welcome a guest on the show. Phil Cooke discusses why it's important for Christians to impact the culture that they are in, and how it relates to end times prophecy. Learn more about Phil and his books at https://philcooke.com....
On this episode of the Prophecy Pros Podcast Jeff and Todd discuss the COVID-19 pandemic and how it relates to Bible prophecy and end-time events. This is a scary and confusing time for people all over the world. It's also an open door to present the Gospel and offer...
Have questions about the rapture? Jeff and Todd have answers straight from God's Word. Let's do this! Learn more about Jeff, Todd, and their books at https://prophecyprospodcast.com Produced by Unmutable™Transcription Todd: There's an amazing event in the future for...
Why is the Rapture necessary? Why is it so important? What happens? We break it down, frame-by-frame in slow-mo for the listener, straight from Scripture. Learn more about Jeff, Todd, and their books at https://prophecyprospodcast.com Produced by...
Israel's re-birth sets up the chess board for end times prophecy to develop. In today's episode, we break down the events surrounding Israel leading up to the dramatic return of Jesus Christ. Learn more about Jeff, Todd, and their books...
Dillon Burroughs discusses the importance of teaching Bible prophecy to inform the masses about what is going on in the world today. Learn more about Dillon and his ministries: I Am a Watchman **Dillon's neighborhood was recently affected by a wave of tornadoes that...
Jesus and Paul's prophesied cultural collapse indicating the last days are happening right now. In this episode, we discuss characteristics of Noah's generation on display in our society and what it means for Christians to have hope that everything is going to be...
With journalism as his tool, Billy Hallowell has called attention to Bible prophecy in waves of interviews, discussions and articles. In this episode, Billy reveals how we can use Bible prophecy in the media to open up conversations with the the rest of the world....
The 2,600-year-old prophecies found in the book of Daniel unveil much about the end times and how they relate to world events. In this episode, we discuss world history up to current affairs that point toward the rise of the Antichrist and the formation of his last...
We are excited to welcome Amir Tsarfati to the Prophecy Pros Podcast. Amir is the founder and president of Behold Israel – a non-profit organization which provides reliable news sources and information about Israel within a Biblical context. In this episode, we break...
We are excited to welcome Dr. Tony Evans to the Prophecy Pros Podcast. Dr. Evans is the founder and senior pastor of the 10,000 member Oak Cliff Bible fellowship in Dallas, Tx. His radio broadcast, The Alternative with Tony Evans, can be heard on over 1,000 U.S. radio...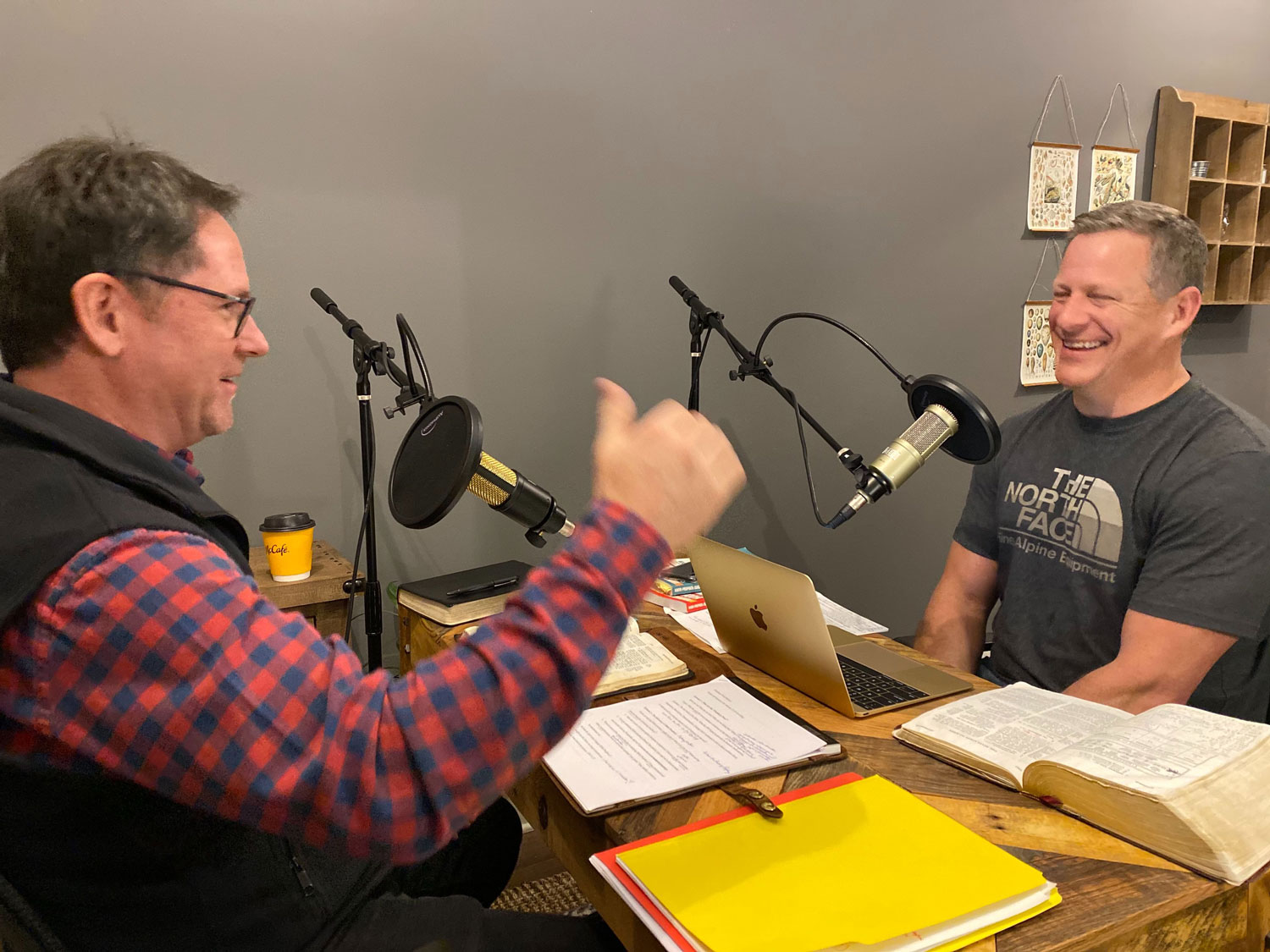 Meet The Pros
Learn more about the Prophecy Pros – Jeff Kinley & Todd Hampson
NEVER MISS AN EPISODE!
Click the button below and subscribe to be the first to hear each episode!